Trainers
We are Will and Abby Mac.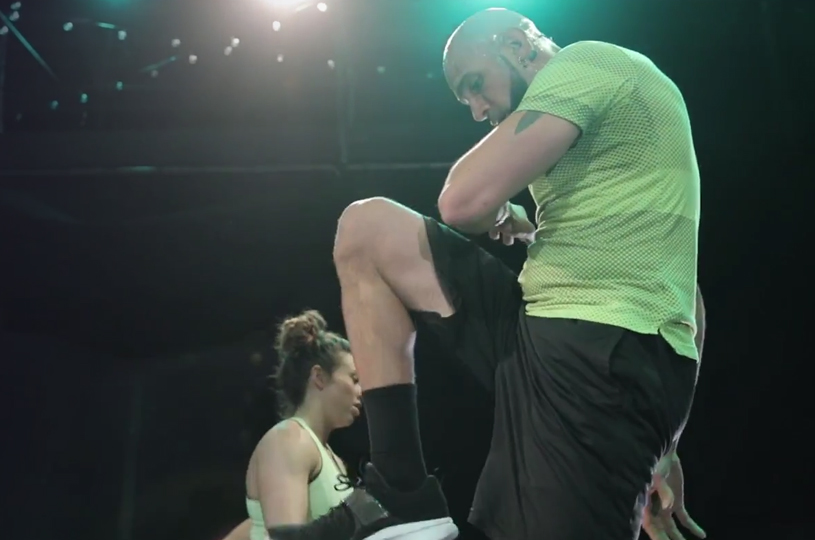 We have trained all over the country and helped countless people find strength through athletic strength training. We have dedicated our lives to fitness and helping people find growth in struggle. We're not only trainers, but entertainers as well. We laugh, we motivate, we tell stories, and we relate to life's challenges. High-energy strength training is the best way to build the physical and mental strength to prepare us all for the challenges of the world. WillPower is the hottest 45 minutes in fitness.
Background
Will Mac
I've been an athlete my whole life. I lettered in baseball, basketball, and football in high school, was drafted by the Houston Astros in the 2002 MLB draft, and I played college baseball. I ended my career with the University of Nebraska's summer team. After graduating from UNL, I landed in the construction industry right before the recession in 2008. I struggled for a while until a gym manager at 24 Hour Fitness asked me if I'd ever thought about personal training. I found that I had a talent for personal training and large group training as well. In 2013, I moved to Atlanta where I led personal training, small group training, and large group training at Lifetime Fitness, Chaos Conditioning, and Elite Edge Fitness. I also met my gorgeous and talented wife, Abby.
Abby Mac
I've always considered myself an athlete, but I found myself limited from a young age because of my eyesight. As a baby, I had a condition called Strabismus, which caused me to have five surgeries on my right eye by the time I was 12. Luckily I'd found swimming, a sport that I could excel in. Beginning at age six, my best events were the 100 breaststroke and the 100 butterfly. By the time I was 13, I had many opportunities that would have earned me a Division I scholarship, but swimming six days a week, three hours a day as a young girl took its toll. By my senior year of high school, I scaled back to swimming just for fun, though I never stopped strength training or doing Billy Blanks' kickboxing videos. Following these passions, I completed the National Personal Training Institute program (NPTI) in 2011. In Atlanta, I lead personal and group training at L.A. Fitness, Lifetime Fitness, and Thrive Fitness. I fell in love with health and fitness and loved being able to connect with people through something so powerful. Will and I met at Lifetime Fitness as trainers. We worked out together frequently and grew very close over the course of a year and a half. We fell in love and he asked me to marry him; just in time for our next adventure.
Our Story
We decided to take training management positions to launch the grand opening of the LifeTime Fitness in Mount Laurel, NJ. After accomplishing our goals at LifeTime, we moved on to open, manage, and train at Burn Bootcamp Mount Laurel. We'd always known that we were talented and smart enough to create our own program. We'd often dreamed of the day that we would have our own studio where we could realize our potential — as individuals and as a power couple in fitness. Once our contract with Burn was over, we decided to put our plan into practice. Along the way, Mike and Laura Orfe heard the plan, saw the vision, and chose to join Abby and I on a mission to create a fitness community united by common growth. The WillPower team is small but one of the strongest in fitness. Today our mission is to empower the world, one WillPower workout at a time.